Drag and Drop your way to a beautiful church website. Radiate Ministry makes it easy for anyone to build and manage interactive web pages which encourage your on-going ministry and look great on every device. Start with one of our responsive themes, add your dynamic content, and share your ministry with the world.
Our innovative Element System gives you the power to add creative content and design custom layouts to fit your every need. Every Element was inspired by the demands we saw during our time in church leadership roles. Create dynamic content like podcasts, interactive forms, and calendars all within one easy-to-use platform.


Radiate Ministry also makes it easy to understand your website's performance and make positive changes with our revolutionary Site Score feature. Site Score analyzes your traffic and visitors to provide practical advice which helps you reach and engage more people.
Radiate Ministry provides secure online giving through our community portal, SparkFellowship. Members and Guests can quickly and easily set up one-time or recurring gifts, store payment methods, and view their giving history by household. And Radiate Ministry never takes a single penny of your giving.


We make it easy for church leaders to view and export giving reports and our Giving Statement generator makes it painless for churches to create and share official year-end statements with their members.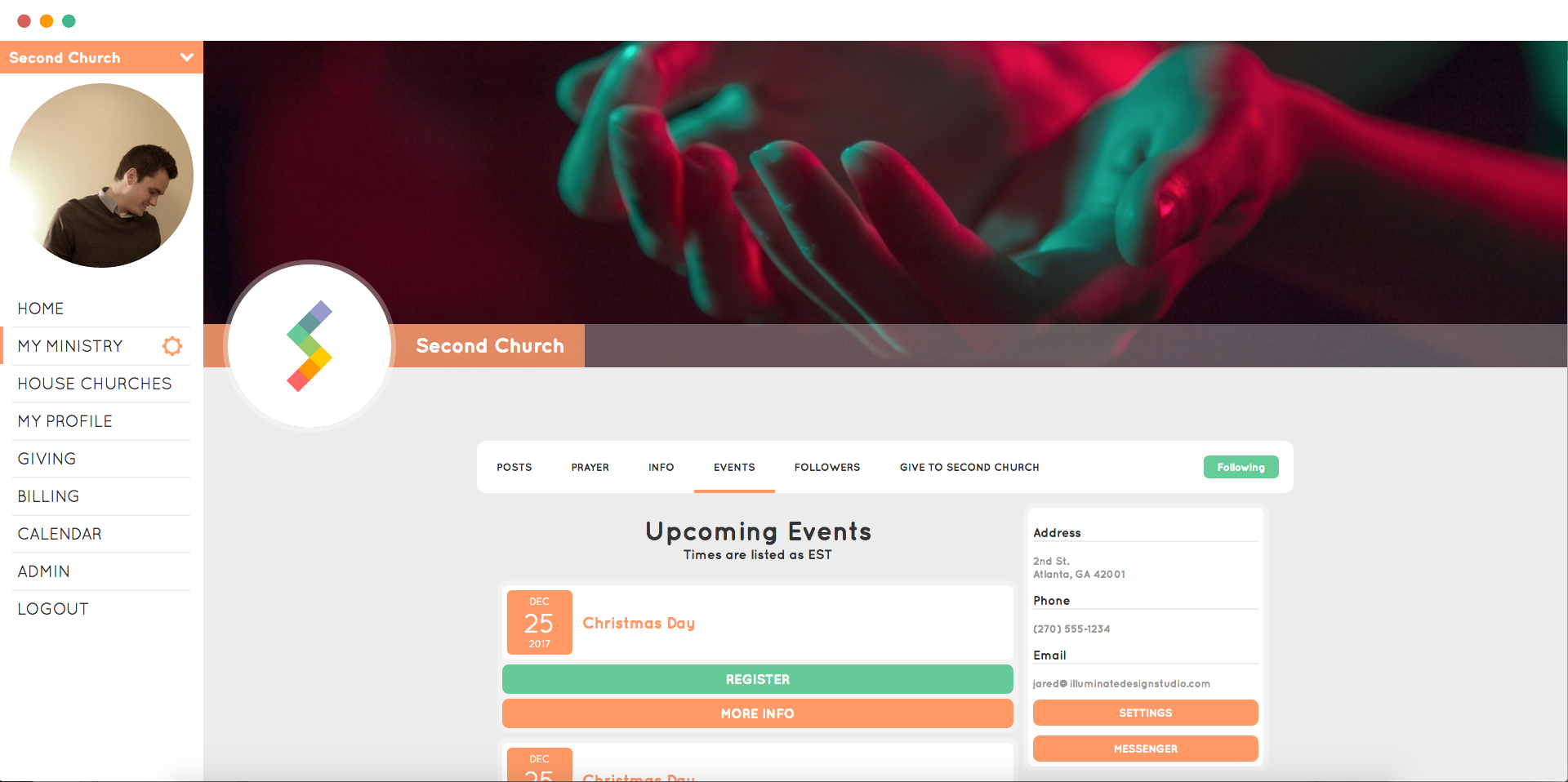 We believe Christ calls us to a life of community with Himself and our fellow brothers and sisters, and our community portal, SparkFellowship, was created with this goal in mind.


SparkFellowship is a place for church members and visitors to connect and grow closer. Users can follow your church for updates on upcoming events, join small groups, make secure donations, and connect with service opportunities. By providing a place to connect throughout the week members foster deeper, more meaningful relationships when they reunite in person.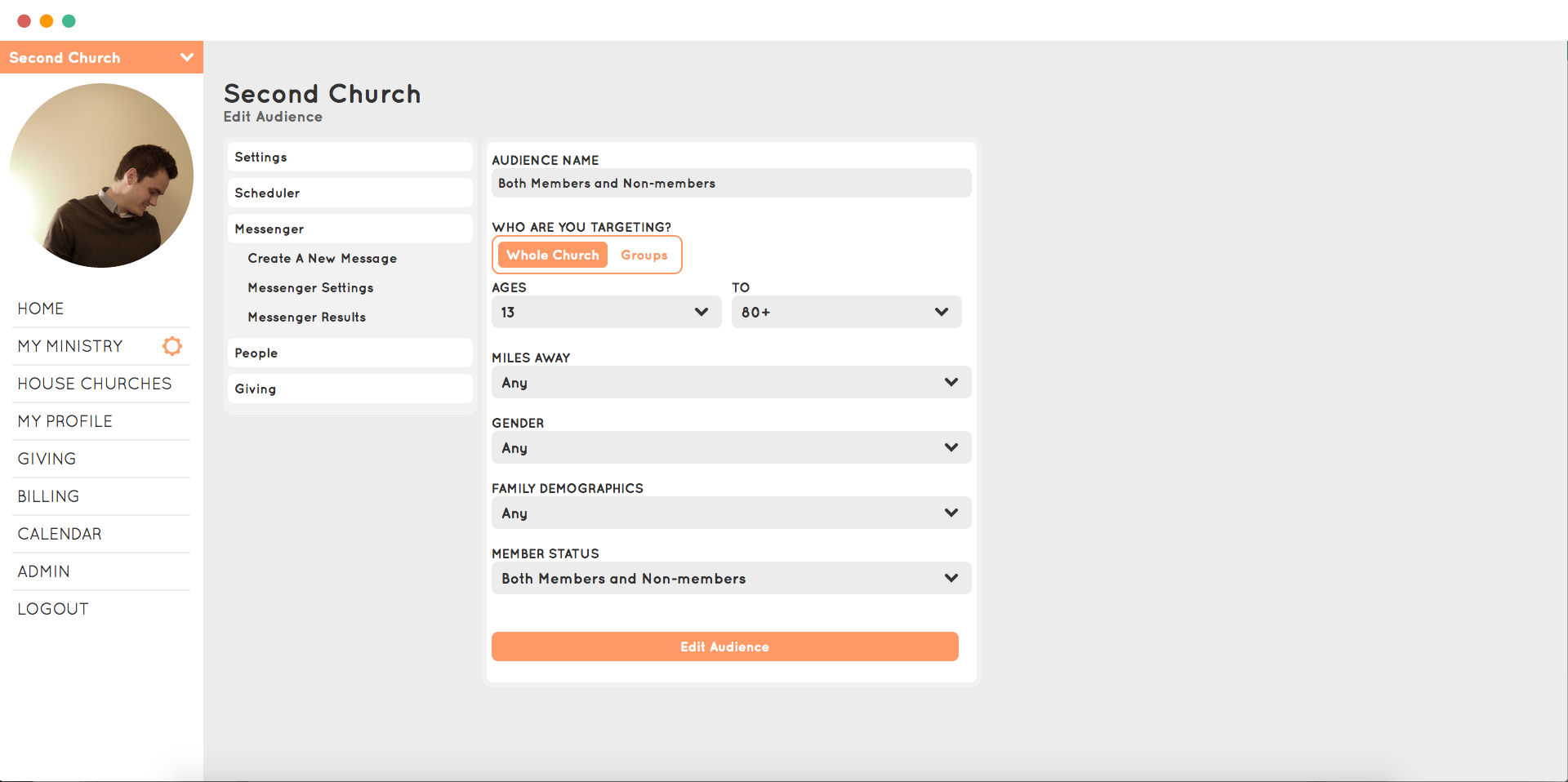 Time to ditch the email list. Now you can send targeted email messages to your church's followers based on demographics. Have a men's retreat coming up? Send a message to 18-80 year-old males. Have a small group fellowship event soon? Let everyone who's in a small group know about it.


SparkFellowship Audiences make sure everyone stays informed with relevant information. And our beautiful HTML emails make sure your message stands out in every inbox. Add a custom logo, header image, or links help your members stay even more engaged.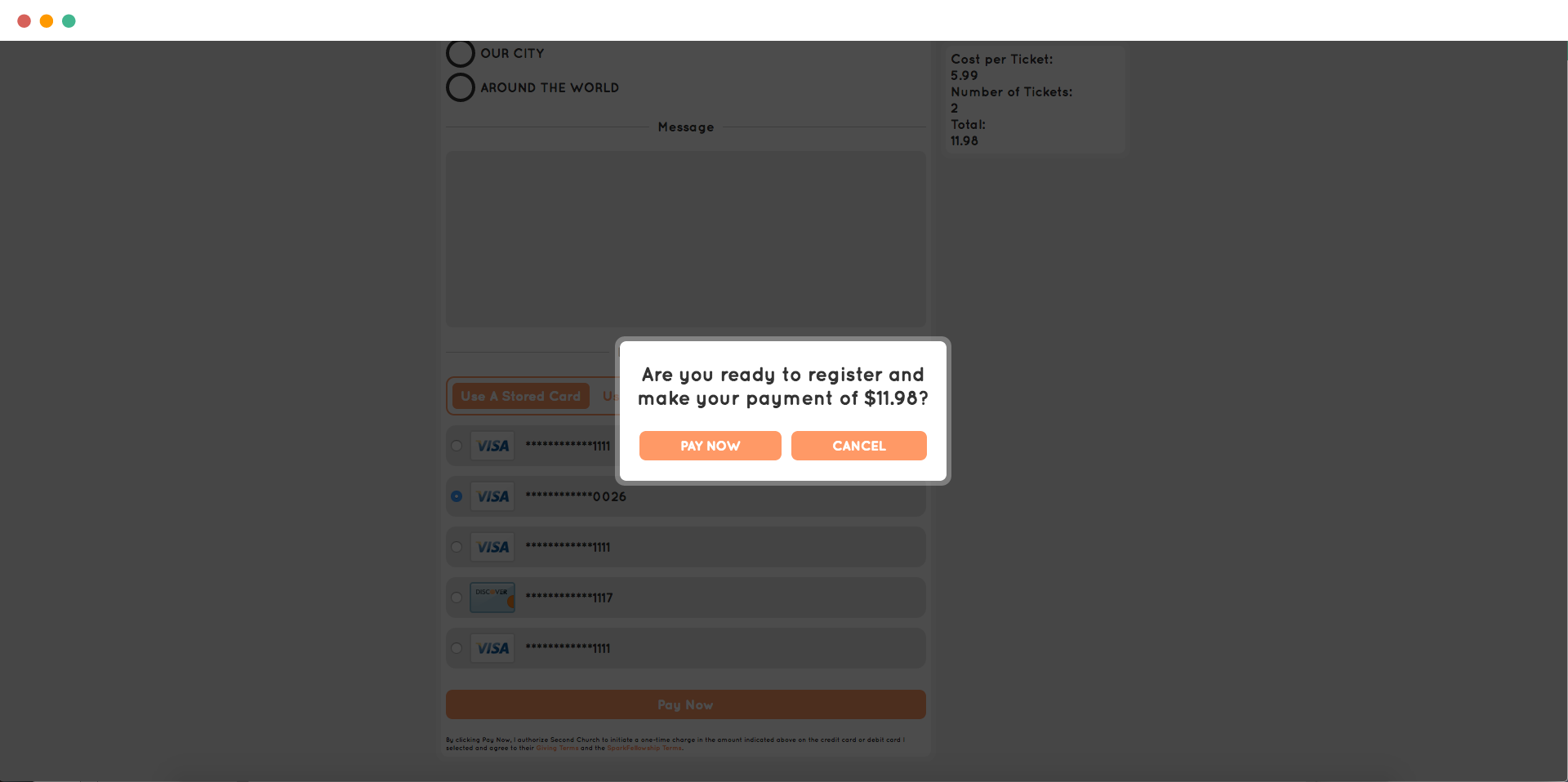 Increase participation with online event signups. We make it easy for your members and guests to sign up for any event and even make payments. Connect a custom form and collect any information about the event you need to collect. T-shirt size? Check.


You can even designate when registration opens and closes, the number of spots available, and how much each registration costs. Once the signups start pouring in we'll let you know who's signed up and store their information securely so you can view it any time.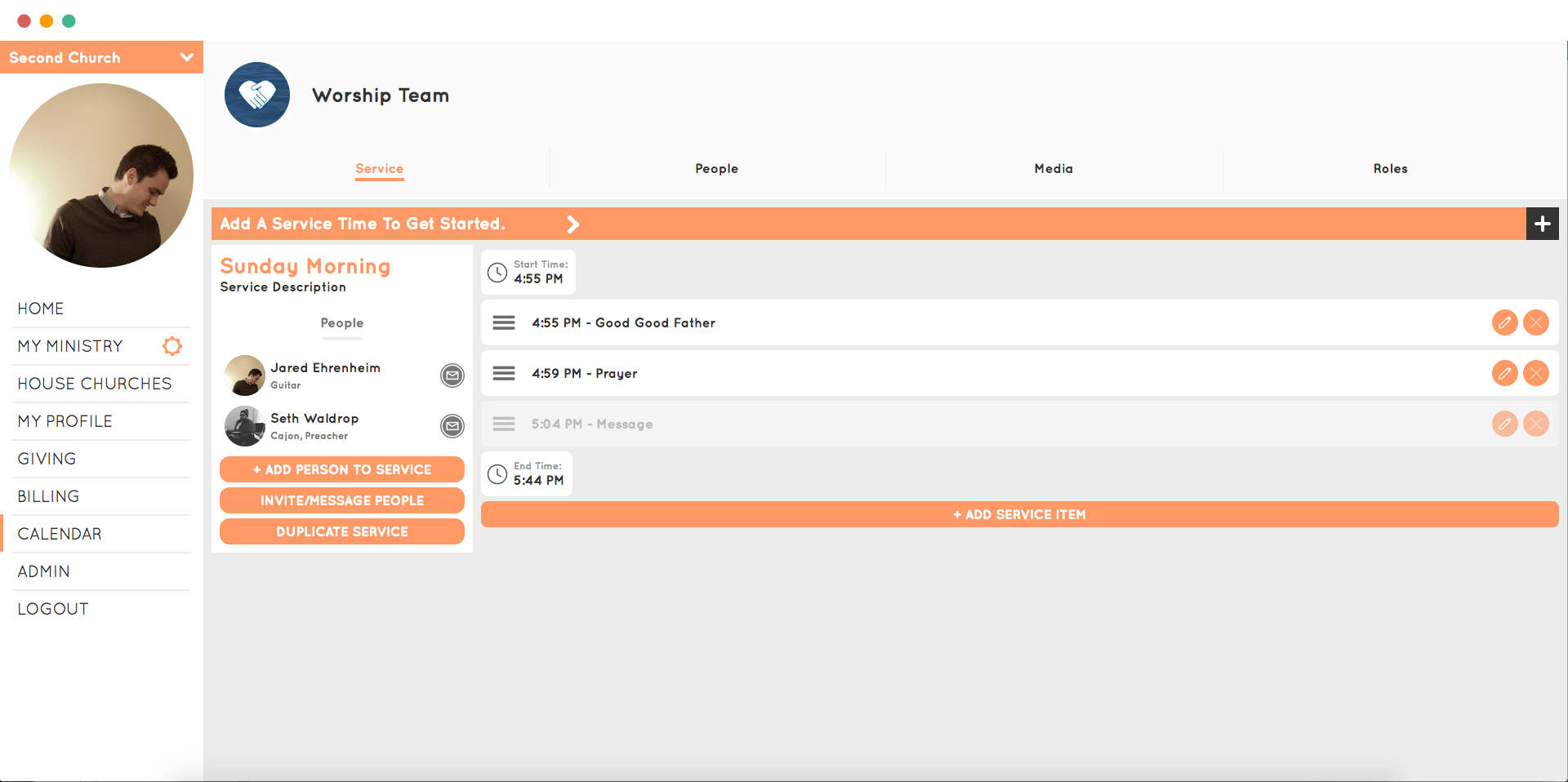 Plan services and coordinate volunteers with the SparkFellowship Scheduler. Easily add service times, plan worship sets, and invite users to participate. You can even set up teams and roles so everyone knows what they're doing each week. We also make it easy to share lesson plans or chord charts.
Users can stay organized with their personal SparkFellowship calendar and blockout times when they won't be available, saving you time and energy. And if anything changes, message your users quickly from the scheduler to let them know.